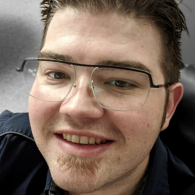 President – Matthew Sjogren
I Want to thank the Membership for the amazing support and for electing me as the President for our Union. This gives me the opportunity to represent the Membership at the highest level possible through investigations, grievances, and arbitrations.
I have been trained and educated in Labour Law and Legislation. I am currently and actively bargaining our Collective Agreement and have prepared proposals for our many Sub-Locals. While bargaining, I have been able to utilize my CUPE National training experience, bargaining strategies, and organizational experience at the national level.
I want to thank everyone for your continued support. I feel communication is extremely important in these times so please reach out to me anytime, as I value your questions, concerns, and all conversations that I have with our Members.
Thank you and stay safe everyone!
---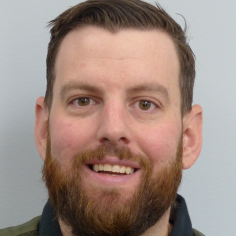 Recording Secretary – Dustin Withers
I started with the City of Calgary within the roads department in April of 2008. I was elected into the Recording Secretary position in 2017 after relieving in the position since 2016. I also hold the position of the Recording Secretary position for the CUPE Calgary District Council and I also sit as a member of the Calgary and District Labour Council.
---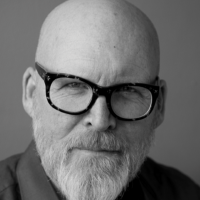 Treasurer – David Fawcett
I've worked for the City this last decade in the Waste and Recycling department.  I was elected into the Treasurer position in March 2022 and have previously been a Job Steward and Union Trustee for CUPE Local 37.
---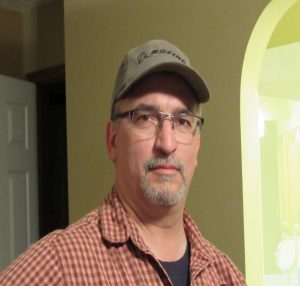 Sergeant-at-Arms – Robin Orsulak
City employee for over a decade and past Chair of the Calgary Stampede Volunteer Committee. I will listen to your concerns and be a firm and strong advocate for you.
---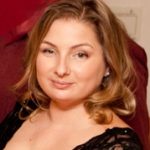 Assistant Sergeant-at-Arms – Laura Petrella
I moved here from Ontario and almost immediately started with the City of Calgary. Since 2004 I have called the Calgary Zoo home and am proud to be part of the Local 37 family there as a Zookeeper. I have quickly come to realize that working day and day out with a variety of dynamic, formidable and sometimes stubborn animals has in a way been great preparation for union life!
In 2014 I was elected as an Executive-at-Large and I had also joined the Social and OHS&E Committees and have been appointed as Recording Secretary for the Job Stewards Committee. I hope that my learning experiences over the next few years will continue to foster a sense of activism for the labour movement in Canada and a dedication to this Union. I can be reached at laurapetrella37@gmail.com
---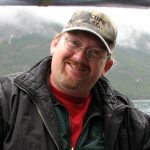 Assistant Sergeant-at-Arms – Jody Sallans
I started with the City of Calgary in the spring of 1989; I was hired as a Driver/Labourer with the Streets Department. Now known as Roads.
I first got involved with CUPE 37 when I became a Job Steward in 1996. I then joined the in-house Occupational Health and Safety Committee in 2004.
In 2006 I was accepted by the members on the Municipal Employees Benefit Association of Calgary (MEBAC) board of directors, in 2009 I was elected to the Secretary's position on the MEBAC Board. I am also on the Communications Committee for MEBAC and was a member of the Negotiations Committee for MEBAC for the previous 3 Negotiations.
In 2007 I was appointed to the Alberta Municipal Health and Safety Association's (AMHSA) Board of Directors where I sat for a full 6-year term.
In 2008 I was elected to the Executive-at-Large Position by the members of CUPE Local 37 and in 2015 I was elected into the Sergeant-at-Arms position.
---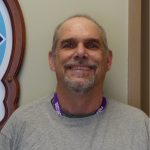 Executive-at-Large – Dave Knudsen
I started with the City of Calgary in 2005 in the Waste & Recycling Services department and became a Job Steward in 2010.
---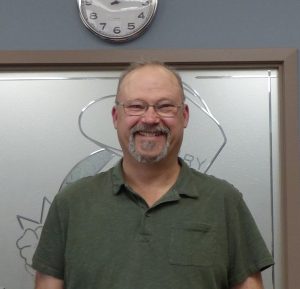 Executive-at-Large – Marcello Manzoni
CUPE Local 37 Job Steward since 2017.
Formally a Trustee from May 2018 – March 2019.
CUPE Local 37 Social Committee Member Since January 2018.
CUPE AB APPAC (Anti-Privatization Political Action Committee) Member Since May 2018.
AFL (Alberta Federation of Labour) Committee Member Since February 2018.
Working for the Roads Maintenance Department of the City of Calgary Since April 2008
---
Vice President – Dafydd Urquhart

I am honored and proud to serve Local 37 as Vice President. I have been with The City for 16 years, having seen many shifts in our Union over this time. I am excited to be a Member of this Executive Board and look forward to being able to assist our Members and build relationships that will strengthen our Local.
I am an active Executive and hold multiple roles on our various committees and boards. I am currently the Chair of our Social Committee, and we have many great events and ideas planned. So come on down and see what your Union is doing for you!!
Executive-at-Large – Bill Hanycz
Executive-at-Large – Paul Vargis
Executive-at-Large – Brad Wilson
Executive-at-Large – Bill Stevenson
Trustee – John Andre
Trustee – Vacant
Trustee – Vacant