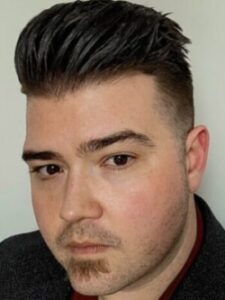 President – Matthew Sjogren
I am honoured and humbled by the faith and trust the Membership has placed in me. Being acclaimed into the position of President is a true statement of the amount of trust and support I have received from the Membership.
In my nearly 20-year career as a City of Calgary worker and Union activist, I have been involved in CUPE Local 37 in a series of increasingly important roles. All of which have shared the common focus of improving the working conditions and the lives of our Membership. I pledge to work on your behalf in an atmosphere of transparency and honesty.
Protecting and preserving our futures and striving for the finish line of a proper and protected retirement for our Members and, most importantly, our families are always my priority. I understand this importance, being a very proud father of 3 children. Looking forward to an unknown future is less of a struggle, knowing you have someone fighting hard every day to protect it, and this is what I promise to do for our Membership.
Thanks to the Membership, I have received education at the highest levels to represent us to my fullest ability. Below are some of my noteworthy accomplishments:
Queens University's (Kingston, Ontario) – Negotiation skills and Collective Bargaining Strategies
Red Deer College – Labour Law and Legislation
CUPE National Trained and Educated in Organization and Collective Bargaining Techniques
MEBAC Benefits CUPE 37 Trustee
Alberta Municipal Employees Committee (AMEC) – Currently Active Recording Secretary
Calgary District Labour Council Delegate
Past Chair of CUPE 37 Social Committee
Moving forward, I understand the challenges and am prepared to face them head-on. I will do this job to the best of my ability and will always be available to the Members equally.
Communication is one of our best assets, and I always recommend and encourage conversation. Don't hesitate to get in touch with me anytime at 403-269-5333.
Thank you
---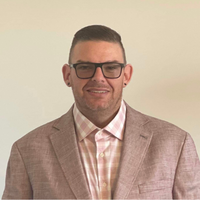 Recording Secretary – Dafydd Urquhart
I bet you are wondering how the heck do I say that name, and I get it, I'm Dafydd (Da—Vid) and I am proud to serve as the Recording Secretary for Local 37. I have been involved with this Local at some level my whole career. This membership is my priority. I truly care about the needs of this Union.

---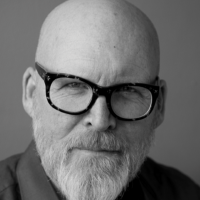 Treasurer – David Fawcett
I've worked for the City this last decade in the Waste and Recycling department. I was elected into the Treasurer position in March 2022 and have previously been a Job Steward and Union Trustee for CUPE Local 37.
---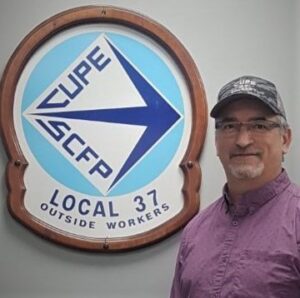 Vice President – Robin Orsulak

I started my career at the City in 2009 in the Waste and Recycling Department. I then transferred to formerly Roads, now known as Mobility. I have been involved with various organizations in our community for many years and continue volunteering to serve the community. I have gained invaluable experience and skills in leadership and advocacy. I have had the privilege of gaining education through CUPE in Labour Law and legislation. My experience here at CUPE 37 has been gratifying in serving our Members' needs and concerns. I make myself personally available to and advocate for our Members. I pledge to continue to fight for our member's futures.
---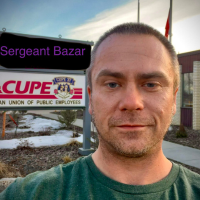 Sergeant-at-Arms – Ryan Bazar
With the support of Local 37 Members, I am proud to serve as your Sergeant-at-Arms.
I have worked at Roads (Traffic Field Operations), now called "Mobility", out of Spring Gardens since 2006.
I have been actively involved in our Union as a Job Steward, Trustee, Election Committee Member, Social Committee Member, and CDLC (Calgary & District Labour Council) Member.
With the continued support of Local 37 Membership, I look forward to contributing my skills and experience to benefit our Union.
Solidarity forever!
Ryan Bazar
---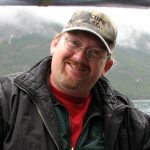 Assistant Sergeant-at-Arms – Jody Sallans
I started with the City of Calgary in the spring of 1989; I was hired as a Driver/Labourer with the Streets Department. Now known as Roads.
I first got involved with CUPE 37 when I became a Job Steward in 1996. I then joined the in-house Occupational Health and Safety Committee in 2004.
In 2006 I was accepted by the members on the Municipal Employees Benefit Association of Calgary (MEBAC) board of directors, in 2009 I was elected to the Secretary's position on the MEBAC Board. I am also on the Communications Committee for MEBAC and was a member of the Negotiations Committee for MEBAC for the previous 3 Negotiations.
In 2007 I was appointed to the Alberta Municipal Health and Safety Association's (AMHSA) Board of Directors where I sat for a full 6-year term.
In 2008 I was elected to the Executive-at-Large Position by the members of CUPE Local 37 and in 2015 I was elected into the Sergeant-at-Arms position.
---
Assistant Sergeant-at-Arms – Bill Hanycz
---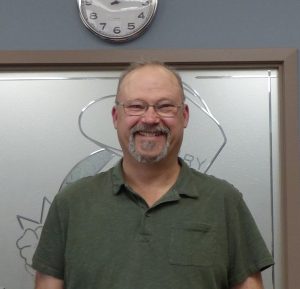 Executive-at-Large – Marcello Manzoni
CUPE Local 37 Job Steward since 2017.
Formally a Trustee from May 2018 – March 2019.
CUPE Local 37 Social Committee Member Since January 2018.
CUPE AB APPAC (Anti-Privatization Political Action Committee) Member Since May 2018.
AFL (Alberta Federation of Labour) Committee Member Since February 2018.
Working for the Roads Maintenance Department of the City of Calgary Since April 2008
---
Executive-at-Large – Paul Vargis
Executive-at-Large – Brad Wilson
Executive-at-Large – Bill Stevenson
Executive-at-Large – Michael Karastas

Trustee – John Andre
Trustee – Patrick Urquhart
Trustee – Mike Fischer