Hello Sisters & Brothers,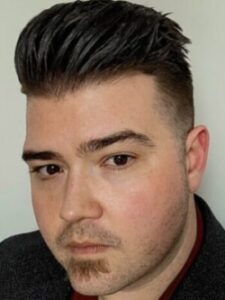 I am honoured and humbled by the faith and trust the Membership has placed in me. Being acclaimed into the position of President is a true statement of the amount of trust and support I have received from the Membership.
In my nearly 20-year career as a City of Calgary worker and Union activist, I have been involved in CUPE Local 37 in a series of increasingly important roles. All of which have shared the common focus of improving the working conditions and the lives of our Membership. I pledge to work on your behalf in an atmosphere of transparency and honesty.
Protecting and preserving our futures and striving for the finish line of a proper and protected retirement for our Members and, most importantly, our families are always my priority. I understand this importance, being a very proud father of 3 children. Looking forward to an unknown future is less of a struggle, knowing you have someone fighting hard every day to protect it, and this is what I promise to do for our Membership.
Thanks to the Membership, I have received education at the highest levels to represent us to my fullest ability. Below are some of my noteworthy accomplishments:
Queens University's (Kingston, Ontario) – Negotiation skills and Collective Bargaining Strategies
Red Deer College – Labour Law and Legislation
CUPE National Trained and Educated in Organization and Collective Bargaining Techniques
MEBAC Benefits CUPE 37 Trustee
Alberta Municipal Employees Committee (AMEC) – Currently Active Recording Secretary
Calgary District Labour Council Delegate
Past Chair of CUPE 37 Social Committee
Moving forward, I understand the challenges and am prepared to face them head-on. I will do this job to the best of my ability and will always be available to the Members equally.
Communication is one of our best assets, and I always recommend and encourage conversation. Don't hesitate to get in touch with me anytime at 403-269-5333.
Thank you
Matthew Sjogren
President